A Biographical Sketch of Henry Edward Baxter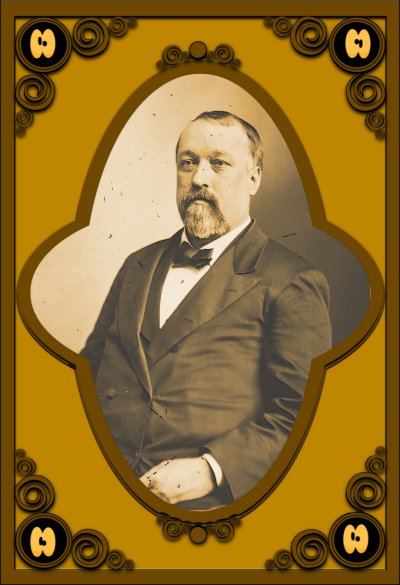 Henry Edward Baxter, came into this world on March 3, 1820, in Brandon, a town in the county of Hawick, Scotland, and he left it on September 9, 1892, dying in his adopted homeland of Toronto, Canada. He left behind a vast publishing company known for publishing school textbooks, Henry Edward Baxter & Son, which continued its existence in this form until 1901, when it changed its name to Baxter Publishing House.
The eldest son of John Hiram Baxter, and his wife, Edwinna Stuart, John grew up on a farm in Scotland, and the family continued to farm when they left Scotland for Canada in 1840, settling near Toronto. John had seven brothers and sisters, since farming families at the time tended to have large families, but John detested the life of a farmer, and once he reached his thirteenth year, he apprenticed with the printer, James Spader, who published the Toronto Monthly Literary Register.
A year later, Henry Edward Baxter began working for the Toronto Times, and more than a decade later, he formed a partnership in 1856 with Ruben Whithurst when they established the Toronto Weekly Observer, a newspaper that supported the Tories and one of the less successful penny papers to be published in Canada's lower regions.
In 1857 Baxter joined the Royal Toronto Cavalry, where he spent his days tending horses and waiting for his enlistment to end. In 1858, Baxter and Whithurst parted ways.
The 1860's was a busy decade for Henry Edward Baxter. In 1864, he published his only novel -- Nicholas B -- and subsequently formed a new partnership with Charles Lockerby, his brother-in-law. Three years later, he successfully imported, under armed guard, a first steam-powered printing press to Lower Canada.
Two years later, in 1869, he married Miss Hammond, who was the daughter of a wealthy merchant in Toronto. They went on to have 8 children together, although two did not survive past childhood. Among these children was Simon R. Baxter who later went into partnership with his father and introduced many innovations himself into the publishing company, such as mailing magazines using second class postage in the United States.
Canada during the time of Henry Edward Baxter did not have its own book publishing industry, and many of the books that reached Canada were imported from Britain or the United States. In 1858, Baxter started the Starry Sunrise, which was one of the first literary magazines in Canada to actually pay its writers.
In addition to this, Baxter published books, magazines, and music over the course of his lifetime, and, along with his son, did as much as anyone to establish a Canadian publishing industry that thrives to this day.